Whewell's Gazette
Your weekly digest of all the best of
Internet history of science, technology and medicine
Editor in Chief: The Ghost of William Whewell
Year 2, Volume #38
Monday 02 May 2016
EDITORIAL:
 Another week has flown by and it's time once again for a new edition of Whewell's Gazette the weekly #histSTM links list to bring you all that we could track down of the histories of science, technology and medicine from the furthest corners of cyberspace.
Thirty years ago on 26 April 1986 reactor number four at the Chernobyl nuclear power plant in what is now Ukraine and was then part of the USSR caught fire and exploded causing the biggest nuclear disaster up to that time that the world had seen. It was by no means the first such disaster an experimental reactor in Switzerland having gone into meltdown in 1969 and reactor number two at the Three Mile Island having gone into meltdown in 1979. The latter incident produced one of my favourite jokes in my days as a reader of New Scientist. I paraphrase:
"Initially American authorities referred to what had happened as the Three Mile Island Disaster. After some time had passed, trying to quieten things down somewhat, they began to refer to the Three Mile Island Incident. After more time had passed it became in official references the Three Mile Island Experience. What did Jimi Hendrix know that we don't?"
When reactor four at Chernobyl exploded it blew a massive cloud of radioactive particles into the atmosphere, which drifted southwards across central Europe. Due to a rain storm a large part of that cloud came down over the area of Southern Germany where I live. Even today, thirty years after the incident the wild mushrooms that grow in the forests of Bavaria are still too radioactive to eat according to official regulations. This, of course, doesn't stop people collecting and eating them.
The Chernobyl disaster started an intense debate about the use of nuclear power that continues today, the flames being fanned further by the Fukushima disaster in 2011. Some like the German Government want to see the end of nuclear power as inherently too dangerous to be considered viable. Others wish to see an increase in the use of nuclear power to replace the climate damaging fossil fuel power.
These nuclear disasters, their aftermath and the debate on clean energy have already become a subject of historians of science, technology and medicine and at some distant, or maybe not so distant, point in the future a generation of historians will look back at the era and try to make some sense out of the conflicting and oft contradictory arguments put forward by the various participants on the debate, how to produce the clean, safe energy that humanity so desperately needs.
Event of the Week:
26 April 1986 the Chernobyl Meltdown Occurred
The New Yorker: The Battles of Chernobyl
Visual News: Haunting Graffiti in the Heart of Abandoned Chernobyl
Not Even Past: Remembering Chernobyl
New York Times: Chernobyl's Silent Exclusion Zone (Except for the Logging)
Quotes of the week:
"Those who can't do legislate". – Guy Longworth (@GuyLongworth)
"I don't block people for disagreeing with me. I block them for being jerks". – Katharine Hayhoe (@KHayhoe)
"Sir, more than kisses, let us mingle souls." – John Donne to Sir Henry Wotton 1597 h/t @rayneinverted
"if it's a murder of crows, an unkindness of ravens, a tiding of magpies… then it's got to be a lifetime of egrets" – Margaret Killjoy (@magpiekilljoy)
"Mathematics is like childhood diseases. The younger you get it, the better". – Arnold Sommerfeld h/t @OnThisDayinMath
"There's only one method in social anthropology, the comparative method. And that's impossible" – Evans-Pritchard h/t @ProfDanHicks
Don't write what you know, write what you're willing to discover. – Yusef Komunyakaa h/t @snoopydroopied
"We would be in a nasty position indeed if empirical science were the only kind of science possible." – Edmund Husserl (1859-1938)
"It's been said that the dreariness of the thought of having to get dressed every day once drove an Englishman to suicide". – Emil du Bois-Reymond
"Either mathematics is too big for the human mind or the human mind is more than a machine." Kurt Gödel (1906-1978)
"Geometry is not true, it is advantageous." – Henri Poincaré (1854-1912)
"Thought is only a flash between two long nights, but this flash is everything." – Henri Poincaré (1854-1912)
Jeremy Renner gave the truest version of what I have sometimes called the "onomatopology." It's not an apology, but it makes apology noises. – Linda Holmes (@nprmonkeysee)
"A homeopathic health service – you don't have a hospital, you just have the memory of a hospital" – Andy Hamilton, News Quiz (@BBCRadio4)
"We are an impossibility in an impossible universe." ― Ray Bradbury.
"A man ought to read just as inclination leads him; for what he reads as a task will do him little good". – Dr Johnson h/t @welfordwrites
"In this universe, where the least things control the greatest…" – William Wordsworth h/t @telescoper
Birthday of the Week:
 Claude Elwood Shannon born 30 April 1916
"Thus we may have knowledge of the past but cannot control it; we may control the future but have no knowledge of it." – Claude Elwood Shannon
"I've always loved that word, 'Boolean.'" – Claude Elwood Shannon
The tragedy of Claude Shannon's life is that the "inventor" of information died of Alzheimer's. – Patrick McCray (@LeapingRobot)
 The Renaissance Mathematicus: Boole, Shannon and the Electronic Computer
The New Yorker: Claude Shannon, The Father of the Information Age, Turns 1100100
IEEE Spectrum: Claude Shannon: Tinkerer, Prankster, and Father of Information Theory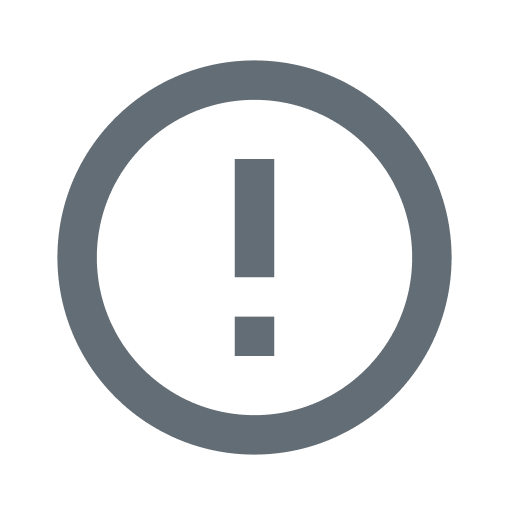 Engineering and Technology History Wiki: Oral-History: Claude E. Shannon
OMNI: Interview Claude Shannon
IEEEXplore: The Bandwagon Claude E. Shannon
The Guardian: Without Claude Shannon's information theory there would be no internet
Gizmodo: If it Weren't for This Equation, You Wouldn't be Here
AMS Blogs: Happy Birthday Claude Shannon
Yovisto: Claude Shannon – Father of Information Theory
Youtube: Claude Shannon demonstrates machine learning
Youtube: Claude Shannon Juggling
Hertha Marks Ayrton born 28 April 1854
Independent: Hertha Marks Ayrton's 162nd birthday: 5 facts about the British mathematician, engineer and inventor
International Business Times: Google marks award-winning mathematician, inventor and physicist Hertha Marks Ayrton
The Royal Society: The Repository: Almost a Fellow: Hertha Ayrton and an embarrassing episode in the history of the Royal Society
cwp.library.ucla.edu: Hertha Marks Ayrton (1854–1923)
The Guardian: Hertha Marks Ayrton: Guardian obituary of pioneering scientist, published 1923
Time: Google Doodle Honors Scientist Hertha Marks Ayrton
Yotube: The Fight for Fellowship (Hertha Marks Ayrton) – Objectivity #56
John James Audubon born 26 April 1785
British Library: Audubon's The Birds of America
Facebook: American Museum of Natural History Audubon Video
Yale Alumni Magazine: Audubon's works, off the endangered list
PHYSICS, ASTRONOMY & SPACE SCIENCE:
The Phnom Penh Post: Tech used to prove Angkor's link to the sun
About Winfree Observatory: Some History
AHF: Mary Lou Curtis
io9: The Loneliness of the Long-Abandoned Space Observatory
Voices of the Manhattan Project: Bill and Louise Cease's Interview
Yovisto: Jan Hendrik Oort and the Oort Cloud
Ordered Universe: Time and Time Reckoning: Ordered Universe at Tor Vergata
The Renaissance Mathematicus: The Astrolabe – an object of desire
Linda Hall Library: 'Astronomer' Doesn't Begin to Cover Copernicus
Yovisto: Henri Poincaré – the Last Universalist of Mathematics
Science Alert: An ancient astronomer's observations of a 1,000-year-old supernova have just been unearthed
National Catholic Observer: Mapping with the stars: Nuns instrumental in Vatican celestial survey
EXPLORATION and CARTOGRAPHY:
Humanities: The Osher Map Library invites the whole world in
Texas Public Radio: Rare Maps Confirm Texas' Size and Boundaries
Yovisto: Edward Whymper and the Matterhorn
CHICC Manchester: New Japanese Maps Added to Our Digital Collections
Yovisto: Ferdinand Magellan and the first Trip around the World
Royal Museums Greenwich: Ferdinand Magellan: How did the Pacific Ocean get its name and what did this Portuguese explorer have to do with it?
Canadian Mysteries: Interpretations of the Franklin mystery
JRSM: Sir John Franklin's last arctic expedition: a medical disaster
Library of Congress: Computing Space 0: From Hypersurfaces to Algorithms: Saving Early Computer Cartography at the Library of Congress
History Today: Fantasy Worlds: A Gallery of Mythical Maps
The Asahi Shimbun: 17th century map, color plates show how Japan viewed the world
MEDICINE & HEALTH:
NYAM: Medical Rhymes
Pulse: Fighting the Legend of the "Lobotomobile"
NYAM: Cupid Out of Sorts – Is Advised to Take a Turkish Bath
Thomas Morris: Dancing Testicles
Revue d'histoire de la protection sociale 2015/1 (N° 8): Handicap et dépendance. Perspectives historiennes
Embryo Project: Methymercury and Human Embryonic Development
Atlas Obscura. The Illegal Birth Control Handbook that Spread Across College Campuses in 1968
Big Picture: The history of vaccination
Thomas Morris: Eye eye
The Chirugeon's Apprentice: The Mad Dogs of London: A Tale of Rabies
The Atlantic: How the Poor Get Blamed for Disease
The Recipes Project: Women's Health in the South Slavic Orthodox Tradition
Wellcome Trust: Image of the Week: Temple of Vaccinia
Atlas Obscura: The First Woman to put her Face on Packaging got Trolled Like Crazy
Upworthy: 19 fascinating pictures to remind us what polio used to look like
Thomas Morris: The human pincushion
Thomas Morris: A head of wheat in the bladder
Empire de la Mort: Macabre New York: the charnel house that almost was
TECHNOLOGY:
Historic England: What's New in the Archive? – New: The Shadbolt Collection
Yale University Art Gallery: Automaton Clock in the Form of Diana on Her Chariot
Historic England: What was Proclaimed the 'Eighth Wonder of the World' on Completion in 1843, but 'An Entire Failure' Just a Decade Later?
Eternal Egypt: Water Clock
Slate: A Marvel of Victorian Engineering Reopens as a Concert Venue in London
We Make Money Not Art: Menace 2, An Artificial Intelligence Made of Wooden Drawers and Coloured Beads
Conciatore: Borgo Pinti (Part 2)
Conciatore: Rosichiero Glass
Ephemera Society: Strange Trains
Yovisto: Dit dit dit da dit – the first Morse Telegram
historywomble: Boaty McWhoseface? Or, some thoughts on ships' names
storify: Technology, Environment and Modern Britain
Yovisto: Karl Drais and the Mechanical Horse
University of Glasgow Library: Building Foundations: Early Books on Architecture
EARTH & LIFE SCIENCES:
Royal College of Physicians: The Little Green Parrot
The Irish Times: Environmentalist. Conservationist. What's the Difference?
Notches: Archives of Desire: Soft-Core Pornography and Activism in the 1960s
The Linnean Society: Alfred Russel Wallace
The Guardian: Fire guts Delhi's natural history museum
Reuters: Blaze guts Delhi museum housing dinosaur fossil
Ptak Science Books: How Fast Stuff Is: Thought (1870)
Yovisto: Thor Heyerdahl's Kon-Tiki
Yovisto: Herbert Spencer and Social Darwinism
CSI: 10 Astounding Moments in a Creationist Textbook: Revisiting Of Pandas and People
AEON: The medieval senses were transmitters as much as receivers
Nautilus: The Day the Mesozoic Died
Verso: Thomas Pennant's Literary Appeal
Smithsonian.com: The Scientific Daredevils Who Made Yale's Peabody Museum a National Treasure
Corkboard of Curiosities: Taphonomy
UCL: Underwhelming Fossil Fish of the Month April 2016
Forbes: The Origins of Geological Terms: Diamonds
Wikiwand: John Lubbock, 1st Baron Avebury
Penn Biographies: Joseph Leidy (1823–1881)
New Scientist: The story of Dolly is about us as much as cloning
History of Geology: The Volcano as Crematory – Paolo Gorini's strange geological-anatomical experiments
The Conversation: Two decades after his death, Gerald Durrell is still making the world a better place
Smithsonian.com: Over 1,00 Years Later, Kennewick Man will be Given a Native American Burial
CHEMISTRY:
about education: Phlogiston Theory in Early Chemistry History
New York Times: Walter Kohn, Who Won Nobel in Chemistry, Dies at 93
Yovisto: Wallace Hume Carothers and the Invention of Nylon
Othmeralia: Wallace Hume Carothers
Yovisto: Franz Archard and the Sugar Beet
In the Dark: R.I.P. Harry Koto (1939–2016)
META – HISTORIOGRAPHY, THEORY, RESOURCES and OTHER:
Wellcome Trust: Wellcome appoints new Head of Public Engagement
The Maintainers: A Conference: Introducing the Maintainers Blog
NYAM: Preservation Week Quiz
Lady Science: Midwest Junto for the History of Science Recap
AEON: A science without time
Capitalism's Cradle: The Dutch Golden Age
The H-Word: People Power: how citizen science could change historical research
The Guardian: Let's keep talking: why public dialogue on science and technology matters more than ever
Literacy of the Present: 3G Science Communication
eä: New Issues Online: Table of Contents: Vol. 6 N° 2 – November 2014 etc
AAHM: Orals Bibliographies for Students
British Library: Victorian Britain: The Great Exhibition
ESOTERIC:
Atlas Obscura: A 19th-Century Map of Our 'Square and Stationary' Earth
Royal College of Physicians: John Dee's Books at Middle Temple Library
BOOK REVIEWS:
James Snell: John Aubrey and Prose Style
John Gribbin Science: Strange but True
LSE: Museums in the New Mediascape: Transmedia Participation, Ethics by Jenny Kidd
Chemistry World: The chemistry book: from gunpowder to grapheme – 250 milestones in the history of chemistry
Nature: Technology: Beyond the 'InterNyet'
Good Reads: The Big Picture: On the Origins of Life, Meaning, and the Universe Itself
NEW BOOKS:
The Guardian: Ruth Scurr: 'I wanted to make John Aubrey present and vivid in our times'
Simon & Schuster: The Gene: An Intimate History
Verdier: Droiture et mélancolie: Sur les écrits de Marc Aurèle
University of Chicago Press: The Experimental Self: Humphry Davy and the Making of a Man of Science
University of Ottawa Press: Récits inachevés: Réflexions sur la recherche qualitative en sciences humaines et sociales
Columbia University Press: Stem Cell Dialogues: A Philosophical and Scientific Enquiry Into Medical Frontiers
ART & EXHIBITIONS
Harvard Magazine: Before Social Media: Radio was the medium that broke the silence
Horniman Museum & Gardens: H Blog: Tyrannosaurus and Tarbosaurus
Bodleian: Marks of Genius
The Houston Museum of Natural Science: Cabinet of Curiosities Opens 6 May 2016
Reviews in History: Scholar, courtier, magician: the lost library of John Dee (Royal College of Physicians, 18 January – 29 July 2016)
Broadway World.com: Met Museum Exhibition to Celebrate Artistic, Technological, Cultural Legacy of the Seljuqs
Leaping Robot Blog: From Laser Art to Laserium
Grup d'estudis d'història de la cartografia: Exhibition about Renacentrist cartography in Bergamo 16 April–10 July 2016
Bonner Sterne: "Argelanders Erben" im Universitätsmuseum Bonn bis 31 Juli 2016
Royal Collections Trust: Maria Merian's Butterflies 15 April–9 October Frome Museum:
Bridging the World: Benjamin Baker of Frome 5 March–21 May 2016
Fine Books & Collections: The Norman B. Leventhal Map Center at BPL to Host Exhibit, "From the Sea to the Mountains" 2 April–28 August 2016
Bay Area Reporter: Wonderful worlds of 17th-century China: Asian Art Museum Runs till 8 May 2016 
Royal College of Physicians: Scholar courtier, magician: the lost library of John Dee 18 January29–July 2016
The National Air and Space Museum: A New Moon Rises: An Exhibition Where Science and Art Meet
Bodleian Library & Radcliffe Camera: Bodleian Treasures: 24 Pairs 25 February2016–19 February 2017
AMNH: Opulent Oceans 3 October 2015–1 December 2016
Corning Museum of Glass: Revealing the Invisible: The History of Glass and the Microscope: April 23, 2016–March 18, 2017
Science Museum: Leonardo da Vinci: The Mechanics of Genius 10 February 2016–4 September 2016
Wellcome Collections: States of Mind 4 February–16 October 2016
ARTFIXdaily: "We Are One: Mapping America's Road from Revolution to Independence" Will Examine Events Preceding, During and Following the Fight for Freedom from a Cartographic Perspective and Will Open at the Art Museums of Colonial Williamsburg in March 2016
Royal College of Physicians: "Anatomy as Art" Facsimile Display Monday to Friday 9.30am to 5.30pm
Manchester Art Gallery: The Imitation Game
The John Rylands Library: Magic, Witches & Devils in the Early Modern World 21 January–21 August 2016
Historical Medical Library: Online Exhibition: Under the Influence of the Heavens: Astrology in Medicine in the 15th and 16th Centuries
Somerset House: Utopia 2016: A Year of Imagination and Possibility
New York Public Library: Printmaking Women: Three Centuries of Female Printmakers, 1570–1900 Runs till 27 May 2016
Museum of Science and Industry: Meet Baby Meet Baby Every Tuesday, Wednesday, Thursday, & Saturday
CLOSING SOON: National Library of Scotland: Plague! A cultural history of contagious diseases in Scotland Runs till 29 May 2016
Hunterian Museum: Vaccination: Medicine and the masses 19 April–17 September 2016
Manchester Central Library: The Enduring Eye: The Antarctic Legacy of Sir Ernest Shackleton and Frank Hurley 9 April–11 June 2016
Natural History Museum: Bauer Brothers art exhibition Runs till 26 February 2017 
Science Museum: Information Age
Cambridge Science Museum: Cosmic Runs still 30 Jun 2016
Wellcome Library: Vaccination: Medicine and the masses 19 April–17 September 2016
Manchester Central Library: The Enduring Eye: The Antarctic Legacy of Sir Ernest Shackleton and Frank Hurley 9 April–11 June 2016
THEATRE, OPERA AND FILMS:
The Rose Theatre: The Alchemist by Ben Jonson 7–30 June 2016
Royal Shakespeare Company: Doctor Faustus Swan Theatre Stratford-Upon-Avon 8 February–4 August 2016
Gielgud Theatre: The Curious Incident of the Dog in the Night-Time Booking to 18 June 2016
The Regal Theatre: The Trials of Galileo International Tour March 2014­–December 2017
Macrobert Arts Centre: The Trials of Galileo
Perth Concert Hall: The Trials of Galileo
Swan Theatre: Doctor Faustus 7 March–4 August 2016 
EVENTS:
BSHS: Upcoming Lecture: Henry Wellcome Pharmacist Royal Pharmaceutical Society 23 May 2016
The Leakey Foundation: The Curious Case of Homo naledi The California Academy of Sciences San Francisco 3 May 2016
London Fortean Society: Snake Oil! The Golden Age of Quackery in Britain and America 26 May 2016
Museum of History of Science, Technology and Medicine: Leeds University: History and Philosophy of Science in 20 Objects (Lecture 5) 10 May 2016
NYAM: Lecture: The Discovery of Insulin – A Miracle Drug, A Nobel Prize Controversy, and the Story of Elizabeth Hughes 10 May 2016
Museum of the History of Science, Oxford: Public Health and Private Pain: A Night of Medical History and Drama 5 May 2016
V&A: Courses: Sensing Time: The Art and Science of Clocks and Watches 18 June 2016
Royal College of Physicians and Surgeons of Glasgow: Festival of Museums 2016 – Glasgow's Marvellous Medicine 14 May 2016
Bethlem Museum of the Mind: BETHLEM AND THE BRAIN: MUZZLING WILLIAM LAWRENCE'S MEDICAL MATERIALISM 7 May 2016
Discover Medical London: Walking Tour: John Dee and the History of Understanding
Boston Medical Library: Lecture: Prescription Drug Abuse in American History:
The Polar Museum: Lucky 13 Storytelling from the polar regions of the world 13 May 2016
Royal College of Physicians: Dee late: inside Dee's miraculous mind 9 May 2016
Royal Society: Lecture: Hasok Chang: Who cares about the history of science? 10 May 2016
Birkbeck, University of London: The History of Number Theory 21 May 2016
UCL: STS Haldane Lecture: Maja Horst, University of Copenhagen: Reframing Science Communication – Culture, Identity and Organisations 5 May 2016
Gresham College: Future Lectures (some #histSTM)
Hunterian Museum at the Royal College of Surgeons: People Powered Medicine: A one day public symposium 7 May 2016
Discover Medical London: "Dr Dee" & The Magic of Medicine A Special Half Day Tour 27 May 2016
CHF: Brown Bag Lectures Spring 2016
Discover Medical London: Walking Tour: Harley Street: Healers and Hoaxers
Royal Society: Who cares about the history of science? 10 May 2016
Royal College of Physicians Museum: Dee Late: inside John Dee's miraculous mind
PAINTING OF THE WEEK:
TELEVISION:
SLIDE SHOW:
DocSlide: The Role of Hallucinogenic Plants in European Witchcraft
VIDEOS:
Museo Galileo: Globes
Facebook: DNALC Watson Base Pairing
Youtube: COPERNICUS –Animation Short Film 2013 – GOBELINS
Youtube: Albert Einstein in his office at Princeton University
RADIO & PODCASTS:
The Guardian: The Science of Shakespeare – Science Weekly Podcast
Institute of Historical Research: Citizen History and its discontents
BBC Radio 4: In Our Time: Euclid's Elements
The Guardian: Revolutionary! Why was 1700s France such a fertile time for science?
Ben Franklin's World: Episode 049: Malcolm Gaskill, How the English Became American
ANNOUNCEMENTS:
Trinity College Cambridge: The Venues of Scholarly Output: Collections, Treatises, Textbooks, Archives 25 June 2016
Let's Talk About Sex: CfP: History of Sexuality PGR/ECR Workshop University of Exeter 26–27 June 2016
Queen Mary University of London:Upcoming History of Emotions Work in Progress Seminars
University of Reading: CfP: Object Lessons and Nature Tables: Research Collaborations Between Historians of Science and University Museums  23 September 2016 Deadline: 15 June 2016
BSHS: Registration Open: The Body and Pseudoscience in the Long Nineteenth Century Newcastle University 18 June 2016
University of St. Andrews: Scottish Seminar in Early Modern Philosophy (SSEMP VII) 5–6 May 2016 Programme
MSH Lorraine, Nancy: "Mathématiques et mathématiciens à Metz (1750-1870): dynamiques de recherche et d'enseignement dans un espace local" 12 Mai 2016
Barts Pathology Museum: CfP: The "Heart" and "Science" of Wilkie Collins and his Contemporaries 24 September 2016
University of Leicester: Centre for Medical Humanities: Seminars:
Hagley Museum and Library, Wilmington, Delaware: CfP: Making Modern Disability: Histories of Disability, Design, and Technology 28 October 2016
EHESS, Paris: Journée d'étude: Genre, humeurs et fluides corporels. Moyen Âge & Époque moderne 19 Mai 2016
New York City: CfP: Joint Atlantic Seminar for the History of Medicine 30 September–1 October 2016
Columbia University: The Center for Science & Society: Exploring the Philosophy of Émilie du Châtelet 1–3 June 2016
Symposium at the 25th International Congress of History of Science and Technology (Rio de Janeiro, 23-29 July 2017): CfP: Blood, Food, and Climate: Historical Relationships Between Physiology, Race, Nation-Building, and Colonialism/Globalization
Organisé par Alexandre Klein (Université d'Ottawa): Histoire des relations de santé aux XIXe et XXe siècles 11 mai 2016
History at the Open University: Women and Gender in Early Modern Britain and Ireland: A Conference in Honour of Anne Laurence Institute of Historical Research London 4 June 2016
IHPST, Institut d'Histoire et de Philosophie des Sciences et des Techniques, Paris: CfP: International Doctoral Conference in Philosophy of Science 29-30 September 2016
Ian Ramsey Centre Conference, University of Oxford: Workshop "Early Modern Laws of Nature: Secular and Divine" 7 July 2016 Call for Abstract: deadline 30 April 2016
History and Philosophy of Science Department, University of Cambridge: Workshop: Informal Aspects of Uncertainty Evaluation 20 May 2016
Annals of Science: Annals of Science Essay Prize for Young Scholars
H-Sci-Med-Tech: CFP: Blood, Food & Climate – Symposium at the 25th International Congress of History of Science and Technology
2nd International Conference on the History of Physics: Invention, application and exploitation in the history of physics Pöllau, Austria 5–7 September 2016
University of Cambridge: Cabinet of Natural History: Seminars Easter Term 2016
University of Leeds: Northern Renaissance Seminar: Programme: Communication, Correspondence and Transmission in the Early Modern World 12-13 May 2016
British Library: Conference: Transforming Topography 6 May 2016
he International Union of the History and Philosophy of Science and Technology, Division of History of Science and Technology (IUHPST/DHST): Invites submissions for the fourth DHST Prize for Young Scholars, to be presented in 2017.
Warburg Institute: ESSWE Thesis Workshop 7 July 2016
Commission on Science and Literature DHST/IUHPST: CfP: 2nd International Conference on Science and Literature
University of Greenwich: Society and the Sea Conference: 15–16 September 2016
University of Illinois, Chicago: CfP: STS Graduate Student Workshop: 16-17 September
Swansea University: Inaugural Lecture 5 May 2016: David Turner: Locating Disability in Britain's Industrial Revolution
Notches: CfP. Histories of Music and Sexuality
University of London: Birkbeck: Thomas Harriot Seminar 2016: 11 July 2016
St Anne's College: University of Oxford: Medicine and Modernity in the Long Nineteenth Century 10–11 September 2016
Canadian Society for the History and Philosophy of Science: Annual Conference Programme 28–30 May 2016
St Anne's College: University of Oxford: Constructing Scientific Communities: Science, Medicine and Culture in the Nineteenth Century: Seminars in Trinity Term 2016
irkbeck, University of London: CfP: Embarrassing Bodies: Feeling Self-Conscious in the Nineteenth Century 17 June 2016
University of Warwick: Workshop: Early Modern Experimental Philosophy, Metaphysics, and Religion 10–11 May 2016
LOOKING FOR WORK:
University of Wuppertal: Junior Professor in Philosophy with a specialization in Philosophy of Physics
Kuwait Science Museum: We are currently developing content for a set of national museums in Kuwait and are looking for experts to review some of the galleries for us, to make sure we are conveying the correct messages for visitors.
University of Edinburgh: Science, Technology and Innovation Studies: Senior Lecturer
National Media Museum: Bradford: Associate Curator of Science and Technology
University of Oxford: Departmental Lecturer in the History of Medicine
University of Leeds: History of Health, Medicine and Society MA
Sciences Po, Paris: Tenured Professorship in History
Kingston University London: Lecturer in Critical and Historical Studies Film-Making
Some content on this page was disabled on February 9, 2018 as a result of a DMCA takedown notice from Stanley Rowin. You can learn more about the DMCA here: